Athena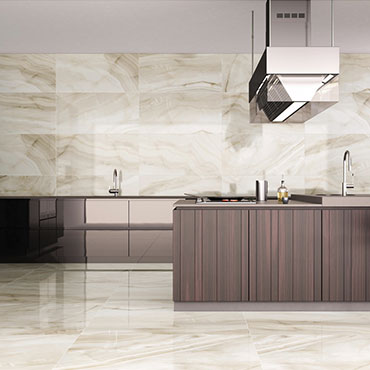 The polished finish creates a reflective surface that makes this collection's beauty appear almost otherworldly. With the magnificence of Mount Olympus in mind, Athena is available in 36"x 36", 24"x 48", and the desirable 36"x 72". Inspired by the musings of ancient scholars and the temples of Greece, Athena is an awe-inspiring addition to any home.
learn more at Happy Floors Tile

Happy Floors Tile
At the heart of luxury living are your floors. They are the foundation from which you build a top-notch kitchen or spa-like master bath. Even in your vision for an outdoor lounge, flooring is one of your first considerations. To create a sophisticated look, you'll want to choose tile flooring.
---
Profile | Website | Install | Maintain | Blog | Green